Topic: [MAP] iCTF/CTF - The Graveyard.
Your nightmares in the form of a iCTF/CTF map!.
Created by : Chi11y.
Tileset created by : Golvmopp.
Thanks to the people at : #teeworlds-maps @ quakenet.
Presents...
The Graveyard!
A large CTF/iCTF map made with Golvmopp's wonderful grave tileset. Don't use the tileset without permission.
Name: The Graveyard
Gametype: CTF iCTF
Author: chi11y and the rest of the guys(and girls?) in teeworlds-maps.
Players: 6-12
Size: 201x70
Additional info: This map was made with the idea to make a very polished map, looking at what makes other popular ctf maps(lost, pirates etc.) popular. It came down to a couple of points and I've been trying to make it easy to learn, but hard to master. All jumps should be possible for a new player to make, but still has so much room for improvement that an experienced player feels he can do it better. Another thing was looks, so to make this map stand out from the rest Golvmopp made a fantastic tileset, which we have been playing around with the last couple of days. Daniel has made a smaller ctf map using this tileset and Somerunce has been working on a DM map. It'd be kind of you to not use the tileset without asking first, when creating a tileset to have an unique look it feels sad if suddenly everyone uses that tileset.. Just ask, and Golvmopp will hopefully think it's okay

. When testing this map public alot of people liked it, so if you are a serverhoster that likes to get your servers used I recommend you to host this map

.
Special thanks to: Landil, for helping out with the lovely rain. FireArrow for extreme amounts of happy testing and yet again Golvmopp for the tiles, and testing.
Screenshots:
Red base.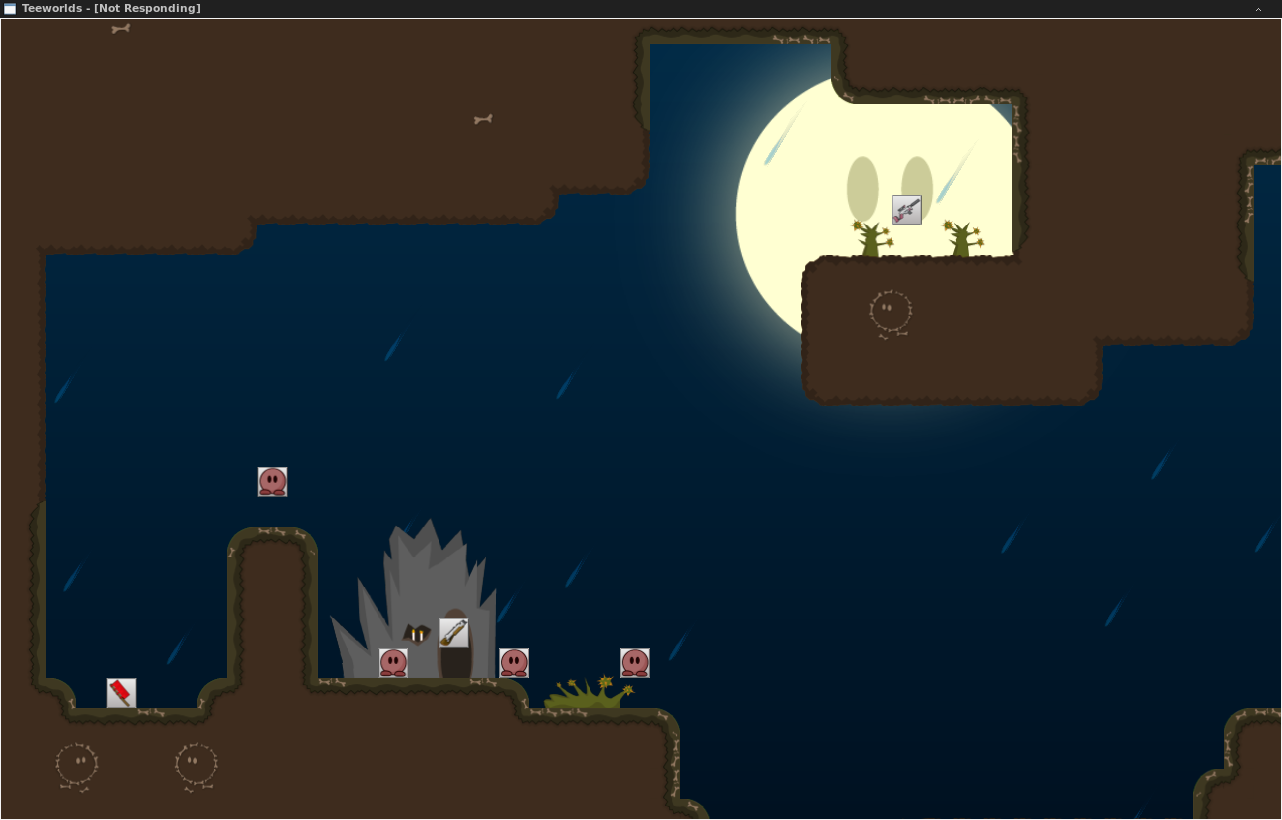 Center.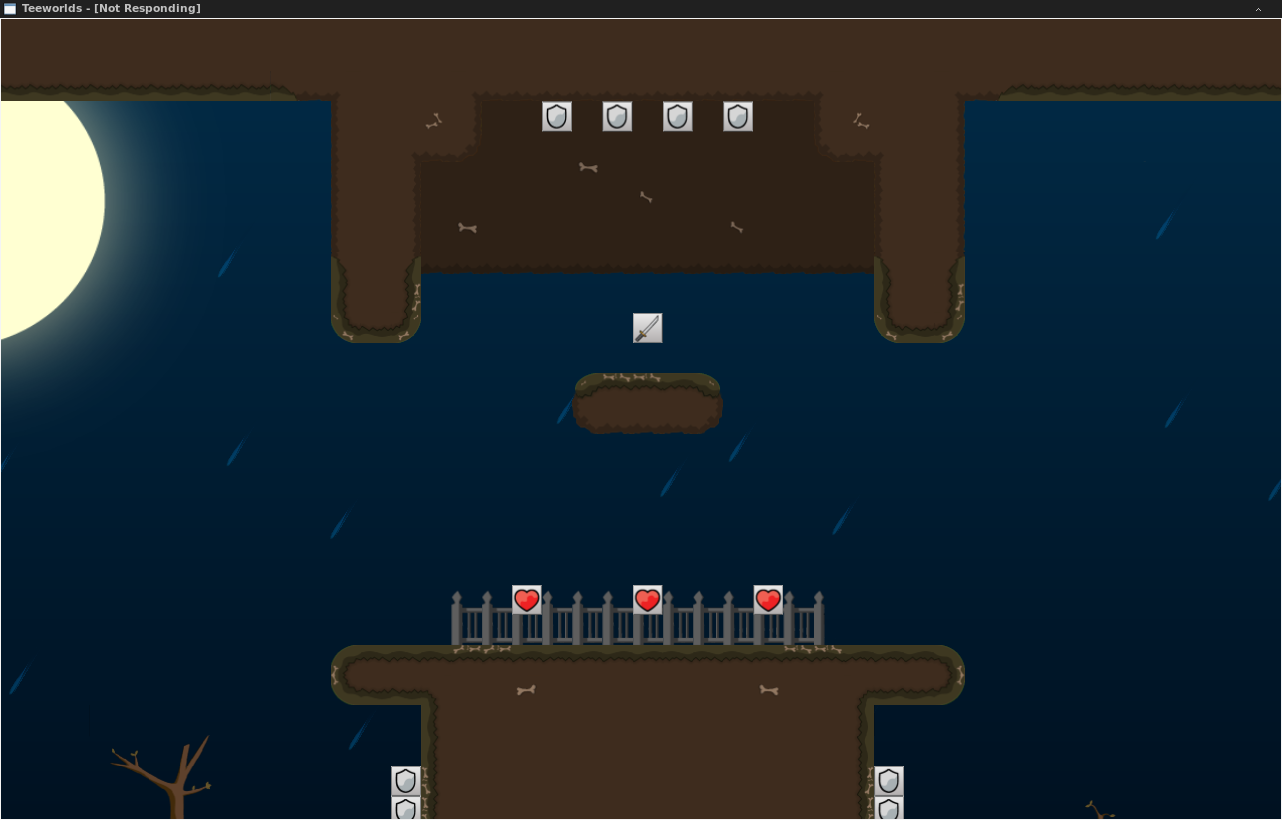 Overview.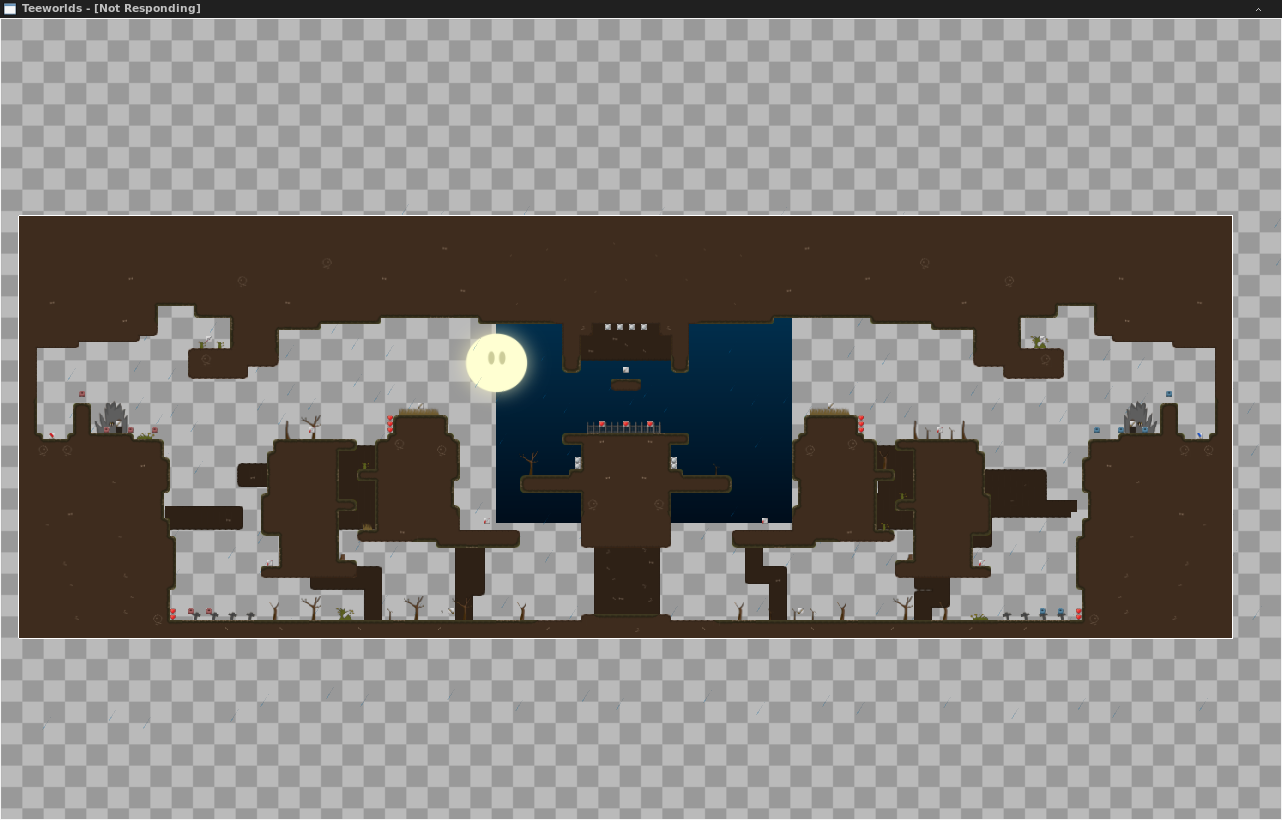 Download: http://www.varg42.se/~chi11y/graveyard.map (~172kb)
Enjoy, please read the additional info if you didn't, and force serverhosters to host this map!

Official Teeworlds map developer and community moderator
Administrator for the Teeworlds community Teesites