Topic: [CLIENT] Persian Client [Persian and Arabic language support]
Hi.
As you know teeworlds [client version 0.6.2] don't support right to left languages such as Persian and Arabic languages.
Incorrect: م ا ل س
Correct: سلام
We tried to eliminate this defect in label of menus and text of chat.
For label of menu you can choose Persian or Arabic Language from Language tab.
For Persian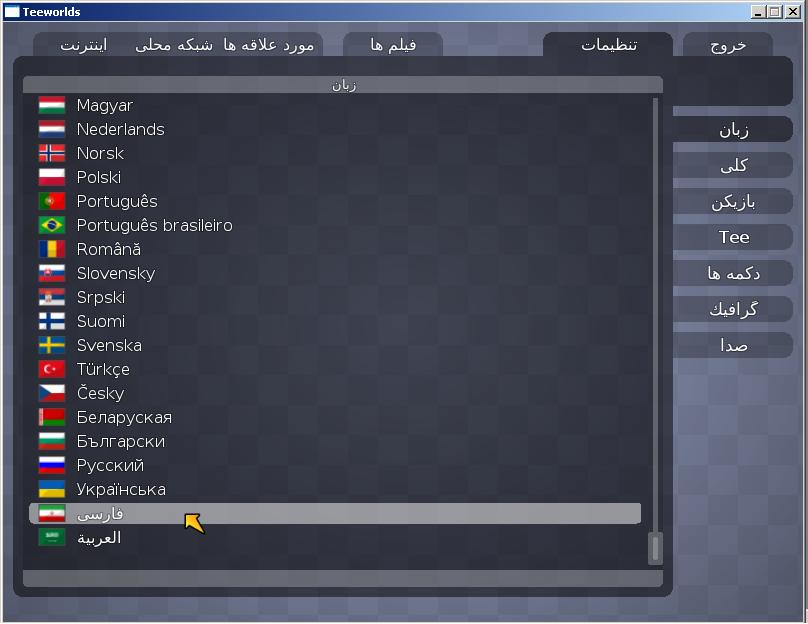 For Arabic

When you want to chat with others you can press t and then press Alt+Shift and write Persian or Arabic text.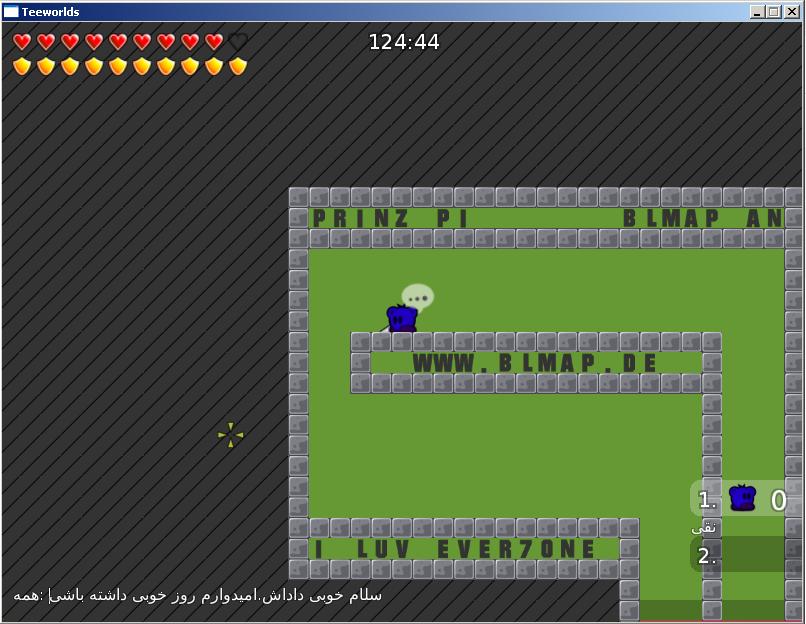 You can also select a Persian or Arabic word for player_name and player_clan.(about 7 characters)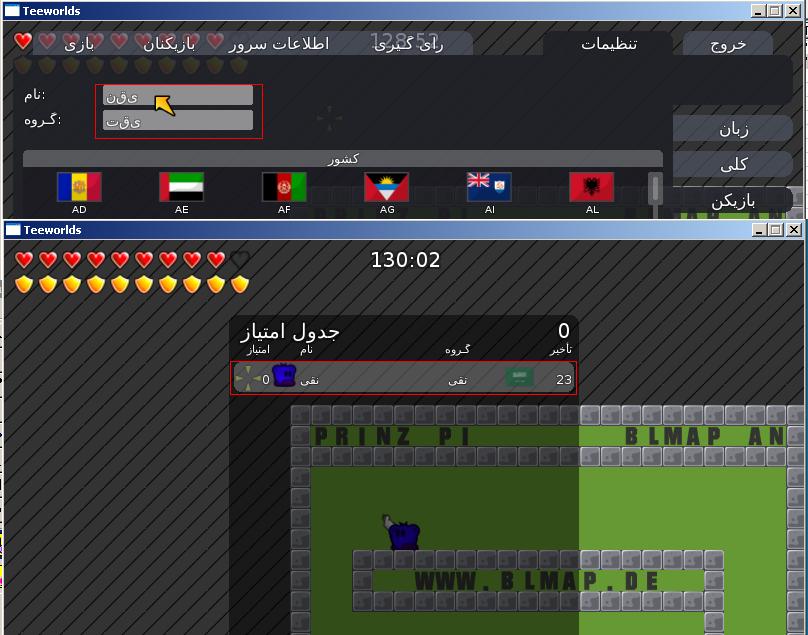 Windows 32bit only: Persian Client V0.1
I'm waiting for your opinion or comments.
have fun.